I expected a lot of Xerjoff Alexandria II, partly because of the glowing reviews but mainly because the sample cost €18.  For that kind of money, I expected the juice to be the olfactory equivalent of a multiple orgasm.  Or like being bitch-slapped by, say, Tilda Swinton.  Something extreme.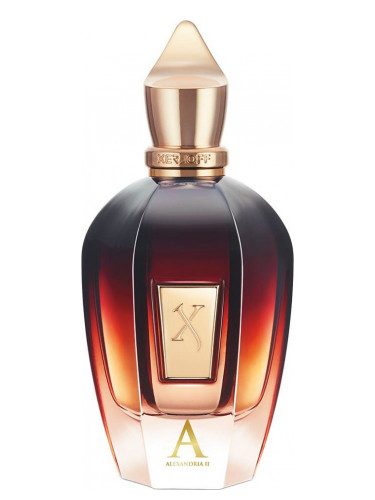 What I wasn't expecting was…marzipan.  I deliberately hadn't read the notes in detail (see, this is what happens when you watch too much of Persolaise and his  'Love at First Scent'), and the initial impression was of a kind of Playdoh.  A really superior Playdoh, handmade for a royal toddler perhaps, but definitely sweet and nutty and a little bit greasy in the most elegant way.
I sneaked a peak at the notes and saw that I was supposed to be smelling lavender, which I wasn't reading at all. It was very pleasant, in a Posh Perfume manner, and very smooth and well-blended..but, lavender?
About twenty minutes in, the marzipan effect receded, and I began to recognise something that might well have been lavender.  Not your normal, sprightly National-Trust-Gift-Shop kind of lavender, you understand, but a lavender that had emigrated to a richer country, got a PhD, married into money, and now only remembers its heritage once a year when its mother visits.  It was a lavender well disguised with vanilla and the slightest accent of smoke, which is possibly the oud.
It's powdery and sweet, all the way through, and does that classy perfume thing of holding a good line at every point.  There's never a moment when the buy-me notes drop out and leave you with the economy base.  It made me feel like the kind of woman whose plain t-shirt is probably from Reiss.  (Rather than Tesco, my standard couturier.)
Towards the end, the sweetness takes over and it's essentially caramel, but it takes about five hours to get there. Throughout, there was excellent sillage without having to sniff body parts.
But Tilda, alas, kept her gloves on.
Sample bought from First in Fragrance.